DELTA SIGMA THETA SORORITY, INC.


FORT WAYNE ALUMNAE CHAPTER
​
FORT WAYNE, INDIANA

Welcome to The Fort Wayne Alumnae Chapter website. We welcome you to enter our site and
learn about our organization, our chapter and its members.
We are excited about this sorority year. We are proud of the work we are doing and are especially pleased to share our efforts with you.
FWAC
is doing dynamic things in the community and accepting the challenge to impart change in our community in accordance with our ​5 Point Programmatic Thrust. Lots of exciting news to share...so come check us out!!!

TEENS ON FLEEK - ARE TEENS ON HEALTH!!!

Join us for our Teen Health Fair April 22nd!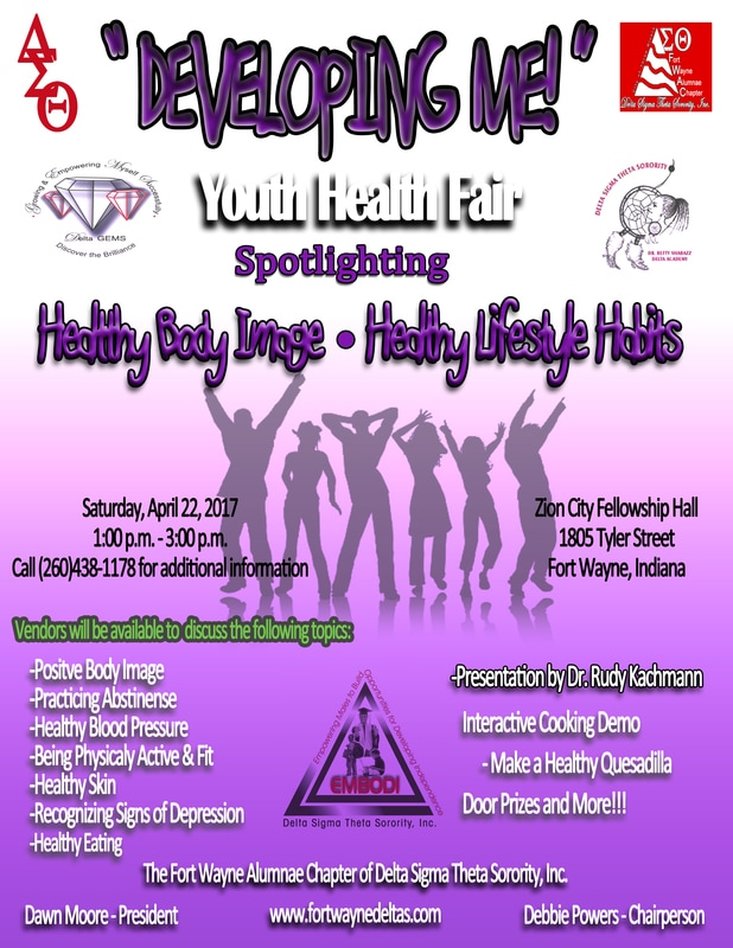 Fort Wayne Deltas Bringing That Old Thing Back!
Come join us for our Spring Scholarship Fundraiser - "Dancing Through the Decades with Delta!"
DRESS TO IMPRESS for your favorite decade!!! Grab your bell bottoms, Afros, shoulder pads and blue shadow!
Deadline to purchase tickets - Wednesday, April 19th!
Contact a Chapter Member or pay through PayPal at fwacdst@gmail.com.
Tickets will not be available for purchase at the door.

Come enjoy the fresh art of PhreshLaundry, the rhythmic licks of DJ PuP LuV and dazzling dining tables by the women of Delta Sigma Theta!
All for the sake of Scholarship!

---
---
Welcome Fort Wayne Alumnae Spring Class of 2017!!!
---
Sisters are WHO we are --- Public Service is WHAT we DO!!!

---
What an amazing time we had!!! "Hidden Figures" is an awesome movie and it was a fantastic way to celebrate our 104th Founders Day Celebration. Thank you Fort Wayne friends & family, Delta G.E.M.S. & Delta Academy, Fort Wayne Girls Rock, and Cotillion Members for supporting this phenomenal movie and
Delta Red Carpet event!!!